LIMETREE BRIDGE
The Limetree BRIDGE is a high-quality network adapter designed to transfer music from streaming services and local storage media digitally in studio master quality to existing D/A converters or other devices with digital inputs. This makes it possible to upgrade an existing hi-fi system with streaming for little money. Here we would like to address owners of older LINDEMANN devices such as the 820S or the 825, but of course all other customers with a converter or a CD player with a digital input as well.
For this purpose the Limetree BRIDGE is simply connected with the network by means of a LAN cable or via WLAN. It has also a USB port for connecting harddisks or USB storage media. There is an optical and a coaxial digital output. A professional studio engineering sample rate converter makes sure that all streamed formats can be played back on an existing converter without major losses in sound quality.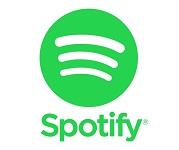 Technology
The circuitry of the Limetree BRIDGE – designed around the powerful streaming platform – has been tuned for optimum signal quality. All music files are post-synchronized by an ultra precise FemtoClock. The data processed in this way are free from "jitter", the most frequent cause of a poor digital playback quality. When output over the digital outs, the DSD data are automatically converted into high-resolution PCM data so that owners of older DACs can also enjoy high-res media of all kinds. With many older DACs the Limetree BRIDGE's exceptionally low-jitter digital signal produces an audible increase in sound quality. For the power supply we use a high-quality "medical grade" wall plug transformer which ensures a particularly good isolation from line disturbances. Owing to the elaborated onboard filtering and special voltage regulators, we were able to realize an exceptionally low-noise power supply with a ripple voltage below 10 µV.
General
Power consumption: 0.1 W standby, 3.5 W operation, 8 W max.
Dimensions (W x H x D): 107 x 40 x 107 mm (4.2 x 1.6 x 4.2 in)
Weight: 300 g (0.66 lbs)
Power supply: 5V DC
Digital outputs
RCA coaxial 75 ohms: max. resolution 192 kHz, 24 bit
TOS optical: max. resolution 192 kHz, 24 bit
Clock: Ultra low jitter MEMS FemtoClock
Mode 1: PCM is output as 88.2 kHz or 96 kHz, DSD is output as PCM 88.2 kHz
Mode 2: PCM is output as 176.4 kHz or 192 kHz, DSD is output as PCM 176.4 kHz
Network Bridge
Ethernet: 100 Mbit/s
WLAN: dual-band 802.11a/b/g/n/ac
Bluetooth 4.2
USB 2.0 high-speed host interface, max. output current 1.5 A
Supported codecs: WAV, FLAC, AIFF, ALAC, MP3, AAC, Ogg Vorbis, WMA, DSD
UPnP and DLNA support PCM resolution: 44.1 kHz up to 384 kHz, 24 bit (WLAN up to 192 kHz)
DSD resolution: DSD 64 up to DSD 256 (WLAN up to DSD 128)
Gapless playback Streaming services: TIDAL, Qobuz, Deezer, HighResAudio, Spotify
Internet radio and podcast